Become A Pledge Member
Of Our Brotherhood
Become the Orthodox man God is calling you to be.
In our Brotherhood you will find men who are facing the same challenges you face and are overcoming their obstacles.
Strengthening men through brotherhood.
THERE IS HOPE
OUR BROTHERHOOD IS FOR MEN WHO ARE SERIOUS ABOUT THEIR FAITH AND THEIR LIVES
Break out of the modern malaise. Become stronger and learn how to lead. 

We offer the community, structure, direction, answers, and the accountability you need.
Join a community of men who have experience, knowledge, wisdom, and support each other.
HOW DO WE ACCOMPLISH THIS?
It requires a few serious commitments.
IT STARTS HERE
Men Learn To Become Men
From Other Men
In The Next 12 Months, You Can Move…
From weakness into strength
From alienation into unity
From despair into hope
From boys into men
What It Takes To Become A Pledged Member of the Brotherhood?
It starts with the pledge. Are you willing to commit to it?
Make sure to get your priest's blessing
Agree to serve in your community
Help us grow our community
YES, I WANT IN!
It Starts With Our Pledge
The St Paisios Brotherhood Pledge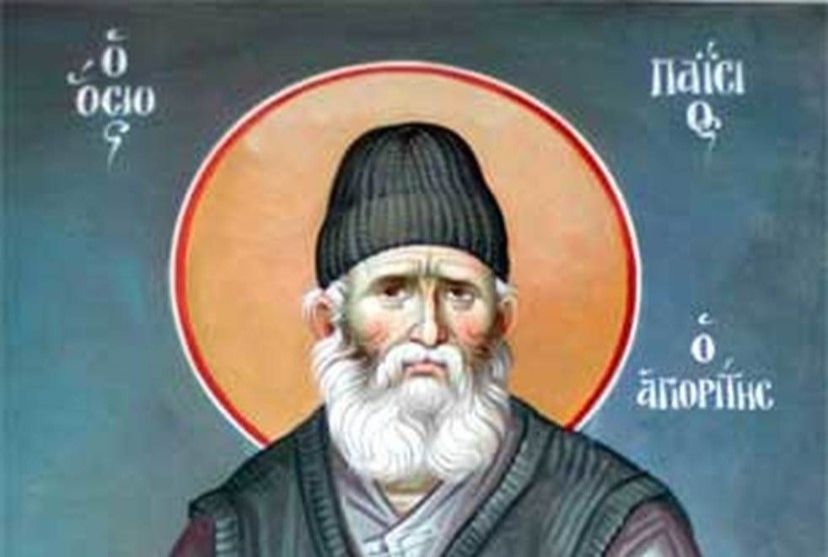 I commit to:
Maintain a daily prayer rule, morning, and evening.

Daily readings of the Holy Scriptures, the lives of the Saints, the Psalter or other Orthodox writings.

Regular attendance and participation in the Church Sacraments

Participate in all the Fasts of the Orthodox Church calendar.
This is foundational to all the work we do.
To move forward in the Orthodox life, we have to be serious about the disciplines of our Faith.
Our private online chat group
Our public chat group has become a trusted resource for our Brotherhood. Pledged members will gain access to our new pledged members group, which includes:
Frank conversations
Clergy oversight
Weekly check-in's.
Priority content
Our monthly "members only" online meeting with Q&A
You will gain help with:
Greater accountability
Leadership training
Access to our best tools
Weekly support
Our structured group accountability system
We cannot do the serious work by ourselves. You need the support of your brothers. Together we will:
Become clear where each of us is headed
Support you in achieving what you say is most important to you.
Provide you the accountability we all need.
Pledged members are the future of the Brotherhood
The Brotherhood is growing fast and we need help from those with servant hearts
Spiritual health requires service.
Your first priority is serving your family and community.
We are looking for the right men to help us build the Brotherhood.
Make sure to obtain your priest/spiritual father's blessing before making the pledge.
WHY IS THIS WORK SO IMPORTANT?
Surrounded by distortions, excesses and confused images of masculinity, men in the West find themselves in an existential crisis. With the guiding wisdom of Fr. Hans Jacobse, the St Paisios Brotherhood looks to renew a spirit of brotherhood, accountability and mentorship towards an authentic vision of the Christian man.
Jonathan Pageau
Editor of "The Symbolic World" podcast
Why the St Paisios Brotherhood?
The fragmentation of the family and dissolution of the anchors of faith have made it harder than ever for young men to grow into adults. The St. Paisios Brotherhood is a clear light shining in these dark times.
Dr. David Bradshaw
Professor of Philosphy
Author of "Aristotle East and West"
Nick Soter
The men of the St. Paisios Brotherhood are 100% committed to following Christ and doing His will for their lives.
They know that men cannot stay the course alone, and that being isolated as men in this culture leads to failure.
Teaming up with others is the key to long-term success in meeting our goals.
Joseph Timothy
The St. Paisios Brotherhood stands as a city on a hill for a generation of men lost in the spiritual struggle.
It is led by a team of Orthodox clergy and laymen committed to helping all men who come with a desire for virtue, truth and to live a life of repentance and the Orthodox Faith. The SPB is not just helping men lead better lives in this world; it is preparing them for the age to come and saving their souls."
Derek Claypool
The St. Paisios Brotherhood is a significant source of encouragement, energy, and accountability for me.
As a recent convert to Orthodoxy the Brotherhood provides me with consistent access to a network of men who meet regularly helping each other rise out of the mire of confusion and toxic shame, that naturally accompanies life in western world.
The Next Meeting of the Pledged Members
October 10th 8PM EST/5PM PST
Don't Wait
If you are ready to make this commitment, then complete this online application.
Application To Become a Pledged Member of the Brotherhood